Our Story
A first class domain agnostic visualisation and data analysis application enabling the user to solve large and complex problems in a simple and intuitive way.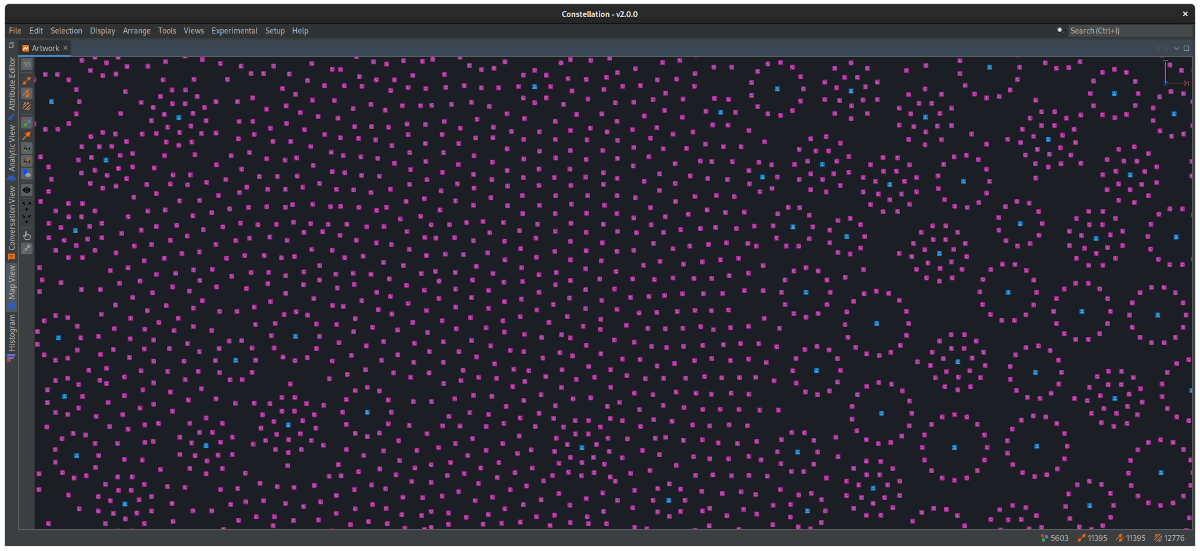 Putting this powerful software into the open source community is ASD's way of giving back to the community. The sky really is the limit with Constellation.
Constellation was originally developed at the Australian Signals Directorate in 2012 and transitioned to CSIRO's Data61 in May 2019 as open source software under the Apache 2 copyright license model for a 2 year period. In 2020 ASD once again took over the primary responsibilty to maintain Constellation taking into account the contributions from the growing open source community.